Cotton market 2011/2012
2012-03-07
For world production of cotton in season 2011/2012 is estimated to be a record, and the estimates should be around 124.2 million bales (27.08 mil.tons), 8% more than the previous year, mainly thanks to the producers from the south hemisphere who are trying to achieve the highest possible yields.
Brazil, the largest manufacturer in the southern hemisphere, is expected to produce 9 million bales (1.96 mil.tons) the same as last year, a relatively reasonable prices on the world market, you should keep the level of sown area.
In Australia, expect plenty of water for irrigation, adequate soil moisture, and relatively higher market prices, provide a record yield of 5 million bales (1.1 mil.tons) and 4% more than last year. 2011/2012 will be sown area is estimated to increase by 2% to a record 600,000 hectares. China and India, the largest and second largest producer in the world, announced a production increase to 33.5 and 27.5 million bales (7.2 and 6 mil.tons), increased 10 and 8% from the previous season. Pakistan and the U.S. have announced the production of 10.0 and 16.6 million bales (2.2 and 3.6 mil.tons), +14% -8% Pakistan and the United States. The U.S. has announced that the area sown to reduce by 8% to approximately 4 million acres. Francophone Africa and Central Asia, have announced the production of 2.9 or 6.7 million bales (0.63 or 1.5 mil.tons), 26% and 2% more than last year. It is estimated that the global area under cotton amount to 36.1 million acres, 8% more than in the previous year, and estimates the world average yield is 750 kg / hec.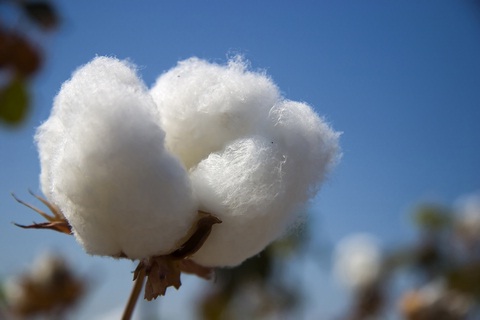 The slow global commercial growth 2011/12 shall, probably according to the forecasts, limit the world demand for the textile, and, relatively high price of the cotton stimulates bigger consumption of the artificial fibers. Historically observed,
Cost of carry Prices in USA and "A" index were mutually following each other. However, for Cost of carry prices is announced another record high level in this season, while, in the meantime, "A" index fell from the last year's quotation. As the world supplies of the cotton were reduced in last two seasons, the prices of cotton increased. The forecast of bigger world production of cotton in the season 2011/12 and lack of growth in demand shall help in the renewal of the world supply. Further unknown fact in the consumption is uncertain growth of gross national product, especially in developed economies, which are approximately half the world's consumer of cotton. The global recession 2008 and consequently lower consumption of cotton showed the correlation between the consumption and global commercial growth. Consumption of
cotton is still limited and further weakening economic outlook may have an additional negative impact on global consumption.

Although the global bid for higher initial inventories and higher production in slight decline, the decline is also the world's consumption, resulting in higher inventories at the end of the period. U.S. production increased slightly mesut, exports declined to 500,000 bales (0.11 mil.tons) because of lower import demand major U.S. markets (especially China) and strong competition from major manufacturers exporters of the Southern Hemisphere. Mid-season forecasts are that the average monthly price will remain unchanged at a relatively highly-level.

Spot prices in the U.S. continue to fall evenly, fell below $ 1.00 a pound for the first time in over a year. "A" index is still a tendency to fall for harvest in the northern hemisphere countries, which is progressing without major problems and a very small purchase of cotton in every market.

After trying to move prices in September to more mid-month price of cotton fell. Strengthening of the dollar, followed by market volatility may have influenced the drop in quotations of cotton and other commodities. After moving down, the future price of cotton futures on the New York Stock Exchange in December ranged between 98 and 104 cents / lb. "A" index have listed a range of 111 and 114 cents / lb.



Changes in trading 2011/12



· Reducing the U.S. 500 000 bales to 11.5 million bales, due to greater competition

· India 250 000 fewer bales to 5.25 million bales, the same reason

· Brazil increased to 200,000 bales to 3.8 million bales, an increase of exports of goods

· Australia 100.00 increase to 4.3 million bales, an increase in production

· Argentina reduced by 100,000 bales, increased domestic demand

· Uzbekistan reduced by 100,000 bales to 2.8 million bales due to strong competition

Large importers:

· China reduces the 500 000 bales to 14.0 million bales, domestic consumption is less

· Reduction in Bangladesh 200 000 bales to 3.5 million bales

· Reduction in Vietnam 200 000 bales to 1.6 million bales due to slowing demand

· Turkey increased 100 000 bales to 3.2 million bales, the recovery of stocks.